We can treat skin concerns and conditions such as
👉Anti-Ageing
👉Acne/scarring
👉 Sun damaged Pigmentation
👉Redness/Sensitised/Rosacea
Featured in June 2019 issue of Australian WHO magazine. It is designed for anti-aging, and face lifting, without surgery,. The HS-510 System uses 4D HIFU technology, which is NOT like Laser, Radio Frequency, IPL, needling, or any other surgical, or non-surgical, 'face lift' skin rejuvenation procedure. HIFU is the next generation in advanced facial rejuvenation with deeper penetration, visible longer lasting results … AND most importantly, NO damage to the skin surface.
Book your FREE HIFU Consultation, or book your skin treatment online.
At Face Solutions, we strive to provide results orientated skin treatments, offering high end results you deserve, and an expert approach at educating you about your skin and skincare as well as all your favourite beauty treatments to make you look and feel your best at all times.
Offering a variety of services from Petite facials, through to advanced Microdermabrasion, skin needling, IPL/Laser, as well as offering a full service selection of Skin and Beauty Treatments. Face Solutions offers a professional approach and cost effective solution for you.
Your Anti-Ageing Solution Packages
HIFU (High Intensity Focused Ultrasound) is the next generation in advanced non-surgical facial rejuvenation, providing deep penetration, real lasting results and no damage to the skin surface! The closest technology available to a true surgical face-lift without surgery.
HIFU is a non-surgical method to lift and tighten the skin of the face and neck using high-intensity focused ultrasound therapy. The ultrasound targets different depths of the skin, working to tighten the different skin layers to produce optimal results. Specifically, the HIFU targets the Super-facial Muscular Aponeurotic System (SMAS) layer. SMAS refers to the deep tissue layer below the dermis. The HIFU technology encourages the cells to produce new collagen, allowing the skin to increase firmness and elasticity. Collagen building takes time, therefore optimal results are seen anywhere from 2 months to 6 months post-treatment.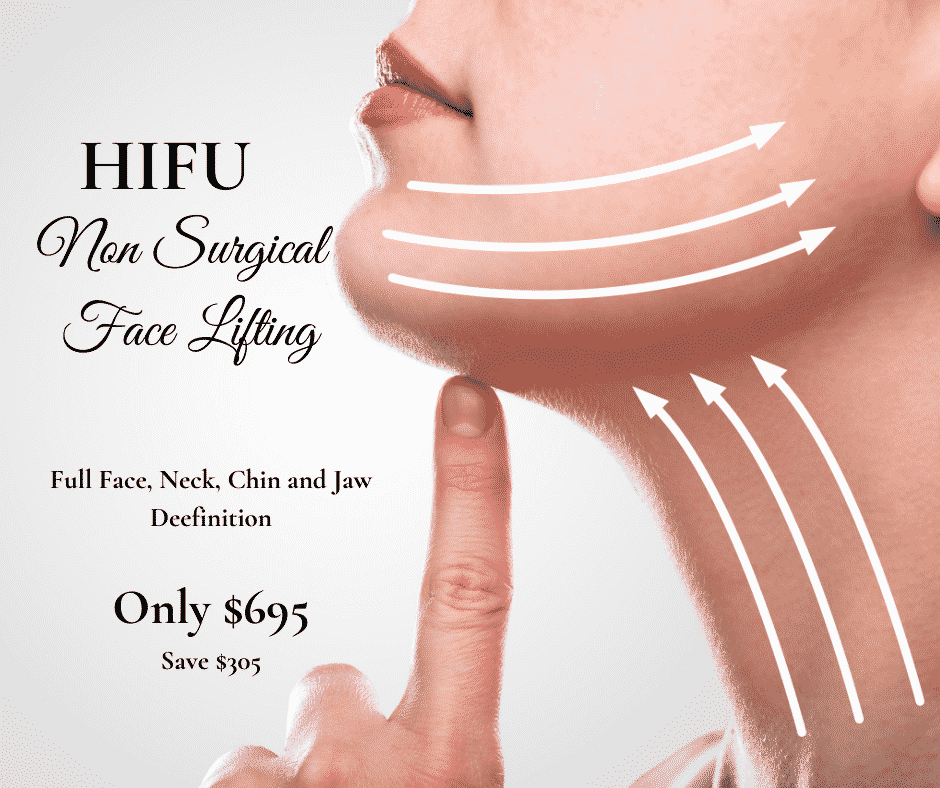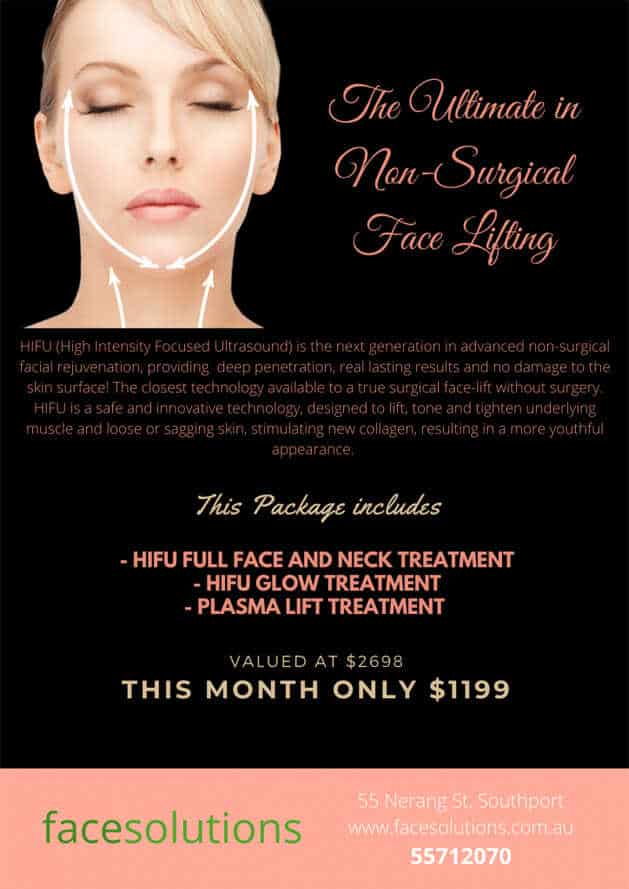 Our before and after images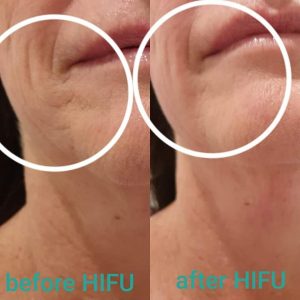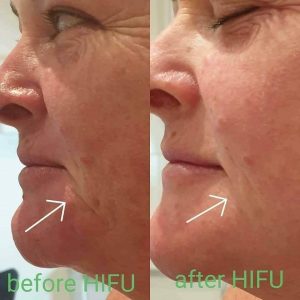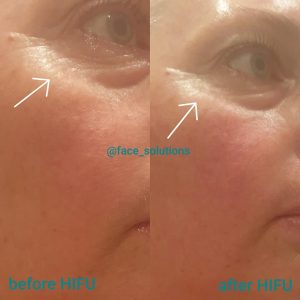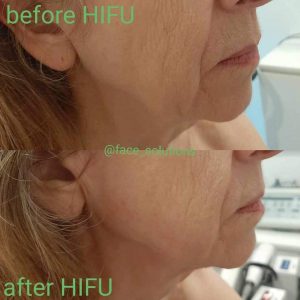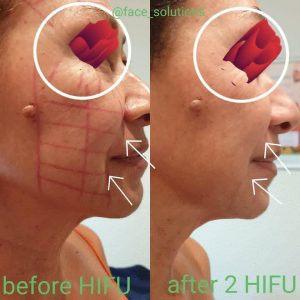 Previous
Next
Book your appointment online
Face Solutions offers the ultimate experience for your complete facial needs.
Highly skilled and expert trained therapists are at your service offering your the skin SOLUTIONS you deserve.
We guarantee that you will look younger, feel great and get the compliments you deserve. 
We can help you make the change that you need to feel beautiful.
Share on facebook
Facebook
Share on email
Email
About Face Solutions