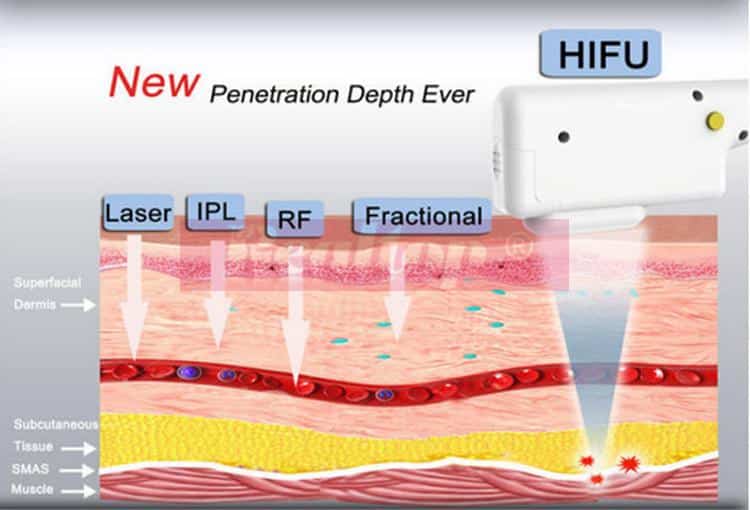 At 1.5 mm– The HIFU action is focused in the epidermis and superficial dermis, (similar to skin needling) but without damage or disruption to the surface of the skin.
At 3.0mm– The HIFU targets the connective tissue of the deeper dermis (collagen zone)
At 4.5mm– The HIFU targets the SMAS layer (superficial muscular aponeurotic system). This deeper collagen structure maintains the facial expression muscles and supports the skin. It's the tightening and regeneration of this layer that results in skin lifting.